Bolshoi Ballet in Cinema: THE TAMING OF THE SHREW
Sunday November 19 at 7:00 PM
Presented By
The Lucas Theatre for the Arts
For the 2017-18 season, the Bolshoi Ballet opens its doors to North American audiences in cinemas for the 4th consecutive season, presented by BY Experience and Pathe Live. The robust new season will feature awe-inspiring reconstructions of historical ballets.
Baptista struggles to marry off his tempestuous daughter Katharina, a shrew who denies that any man could possibly be her match. However when she meets Petruchio, who is as ill-tempered as she, the two forces of nature ignite an unexpected and explosive encounter.
Acclaimed choreographer Jean-Christophe Maillot brings out the wit, fast-paced athleticism and vibrancy from the Bolshoi Ballet dancers in Shakespeare's rowdy comedy. Principals Ekaterina Krysanova and Vladislav Lantratov clash, challenge and eventually give themselves to one another in a wonderfully entertaining production that can only be seen at the Bolshoi!
Music Dmitri Shostakovich
Choreography Jean-Christophe Maillot
Cast Ekaterina Krysanova (Katharina), Vladislav Lantratov (Petruchio), Olga Smirnova (Bianca) Semyon Chudin (Lucentio)
PRE-SHOW
Each program will be preceded by a 20 minute "pre-show" which takes place before each ballet.  It includes views of Moscow, the Bolshoi Theatre, interviews with dancers, and the season trailer.
Tickets are $15 for general admission; $10 for military and seniors; $5 for SCAD Card holders, non-SCAD students and children under 15.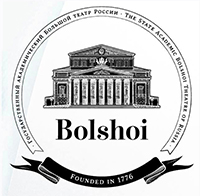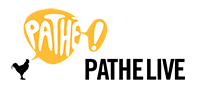 ---
More Upcoming Events